Water & Fuel Conditioning
Comet Magnetic C4 Unit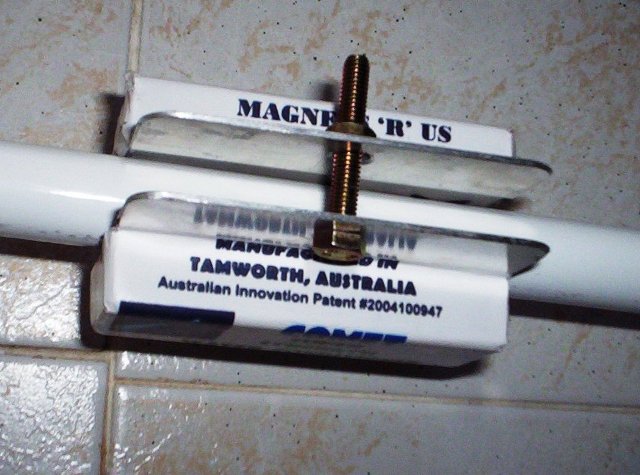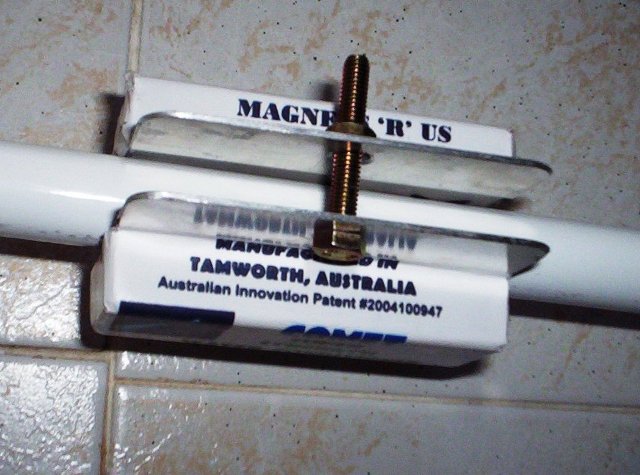 Comet Magnetic C4 Unit
This unit contains stronger magnets than the C2 unit and is designed for larger pipes and faster flow rate.
If the water is put into storage the units should be placed after the tank as the water will revert back to it's magnetized state after about 14 days.
Studies indicate that over 78% of Australian homes have a problem with hard water from either a bore or town supply and many don't realise they have hard water.

A Comet Water Conditioning Unit will treat all your calcium build-up, scale problems, rust stains, soften the water without removing the calcium, magnesium and zinc in tap water which are beneficial to the human body and stop the calcium build-up in the pipes that is costing you money.
These units actually de-magnetise the minerals in the water as it passes through the magnetic field. This will stop the minerals adhering to each other and to any metal they come in contact with.
 
Installation is easy.
No Plumbing required
Clamps to the outside of the pipe
One unit will treat most households
Save up to 75% in detergents and chemicals
Save up to 25% in electricity usage
Improve efficiency of household appliances
Balance pH Levels
Other benefits include:
reduced scale build-up on elements thus reducing electricity usage
reduced amount of detergent required in dishwashers and washing machines
reduced soap and scum on showers and bathes thus reducing time spent cleaning
softer conditioned water is better for hair and skin
no on-going maintenance of the installed water conditioning unit
conditioned water tastes better
removes existing scale build-up, and prevents further build-up in pipes
prevents calcium build-up in sprinkler heads
eliminates the requirement of harsh chemicals to remove sticky residue
equalises pH Levels
does not pollute ground water or interfere with septic systems
topsoils have a natural mineral content carried to plants
less landfill, as unnecessarily discarded toilet bowls, water heaters, dishwashers, washing machines, etc. becomes a part of history
reduces the need for digging, fracturing concrete slabs, tearing up streets, etc., due to pipe blockage
This unit is designed for 2"-3" (50mm-64mm) pipes with extremely hard and/or fast flow rate.
This unit would be ideal for swimming pools with problems from calcium build up.